Club Fiesta
Club Fiesta offers Latin and Caribbean inspired, dance fitness classes that involve easy to follow dance and aerobic movements performed to energetic and exotic rhythms of Latin, Afro, hiphop, international and current beats! Creating an exciting, dynamic and exhilarating fitness system that is fun and effective. A Club Fiesta class will typically have high and low movements within each song (options always available) that tone and sculpt the body, and create a fat burning effect using the cardio and muscle toning elements in all the tracks.

Club Fiesta is a dance exercise in disguise! Every class is a party like atmosphere, with disco lights on and dark rooms, you can truly dance like no one is watching! Club Fiesta releases endorphins and elevates your mood! Plus you could burn over 500 calories!

They are always looking for instructors to share the love of dance and fitness with others. You can qualify 100% online, or join them in one of their many face to face workshops that run around Perth every 3 months.
Make an enquiry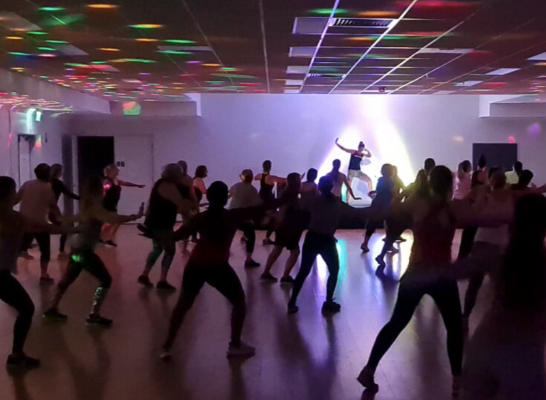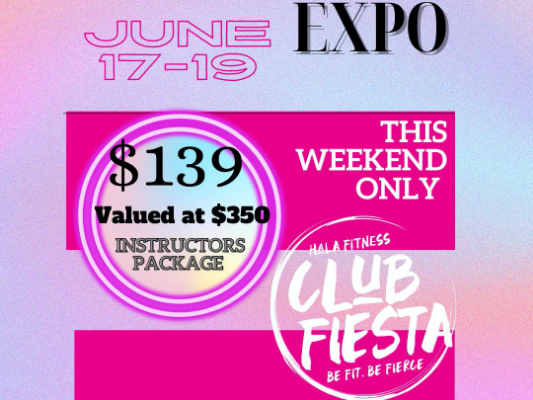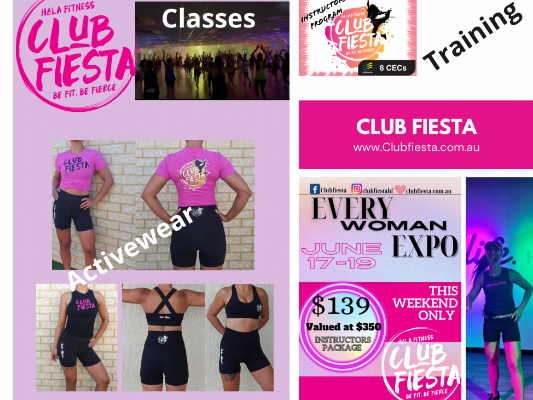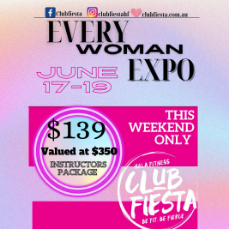 Special

- This is the BEST Deal! SAVE Massive $211 on our become an Instructor pack and certification.

Become a certified Club Fiesta fitness instructor and be your own boss! Take action now, special offer of $139 ONLY for the EveryWomenExpo weekend! RRP is $350. Join the tribe now.
Conditions
Must be over 18 years old
More information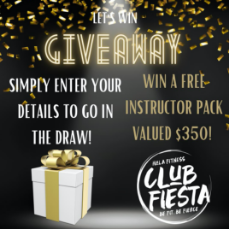 Special

- WIN a FREE Instructor pack!

Be in the draw to WIN a FREE Club Fiesta instructor and certification pack worth $350 ! Just complete and entry for at our booth C05 or ask any of our friendly team. We will draw a winner every day during the EveryWomenExp Weekend!
Conditions
Must be over 18 years old
More information